I'm proud to present the first (hopefully of many) workshops that im participating in.
The workshop is held over two days and is run by a great friend of mine and also an execellent painter John Harrison (DarkMessiah). The actual workshop is being led by UK golden demon and Salute winner Scott Hockley (Iacton)and myself (Chris Octive/Monkeyman7x).
The aim is to get a complete miniature finished over the course of one weekend, concentrating on either monster or human skin and TMM or NMM depending on who you decide to paint with. We will also be teaching colour theory and zenithal lighting as well as discussing other topics such as ways to approach competitions.
So if your interested or know of someone who might be then dont hesitate to contact us at theweekendworkshop@gmail.com
Hopefully we will be able to organise a London workshop in the not too distant future!
Happy painting guys and gals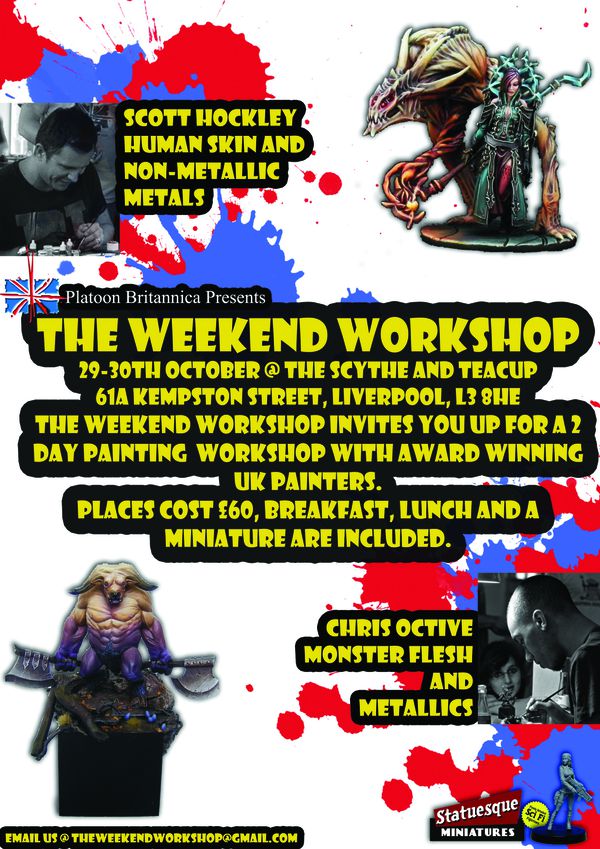 C