Hi everyone!!
i know...3 months...naughty me!!
Sorry for my lack of updates everyone but a diploma in architecture with commision work has kept me insanely busy!! And now, i can show you what i have been up to :)
So here is my most recently finished model:
Rogue Trooper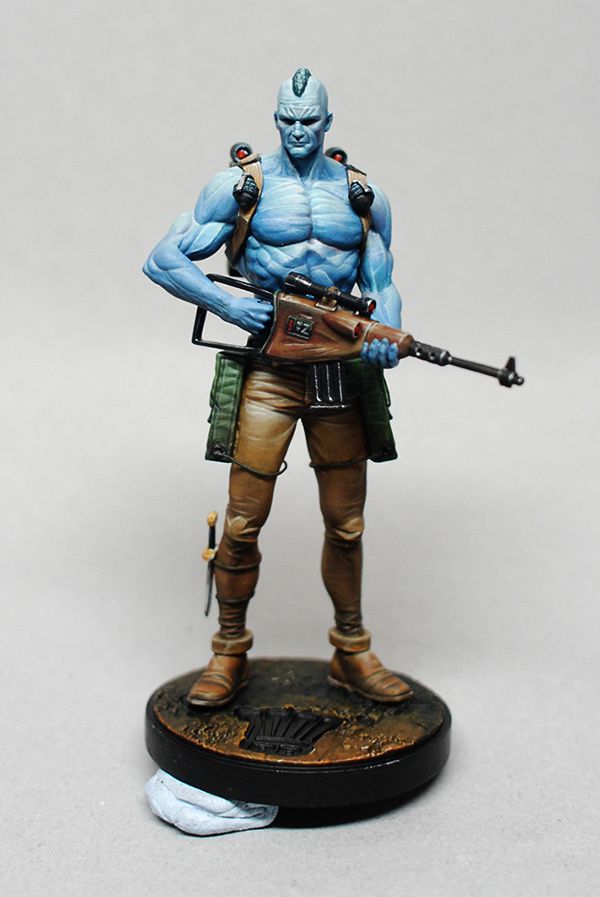 CMON Links:
http://www.coolminiornot.com/320216
http://www.coolminiornot.com/320167
In the next few days i'll post some of the wip pictures and some other paintjobs i've done! The knight models joker piece is back on my painting desk so you'll see some more finished goodies very very soon!!
for now,,here is the recipe for painting blue skin:
Base: VMA Intermediate Blue
Shadow 1: VMA Dark Sea Blue
Shadow 2: previous + VMA Tank Brown + Black
Highlight 1: VMA intermediate blue + VMC Basic Skintone
Highlight 2: Previous + VMC Light Flesh
Glaze 1: VMC Blue green
Glaze 2: VMA French Blue
Highlight 3: White
happy painting everyone!!!
Chris
p.s. something new might be coming for the site quite soon!