So,,,,i said last week that i have been working away quite quietly on my entry for gamesday spain. Initially i have put together a Carnifex but with time restraints i realised this would be an insane amount of painting to get done. Therefore,,,,enter the kraken hunter.
The Idea:
The idea for this piece came about a long, long time ago. Its not the first time i've built him but it is the first time he has felt the wrath of my brushes haha. It's quite a simple concept that lends itself well to the bulk the ogres have. I wanted to create a pirate/adventurer that hunts down big fish. This hunter wades into the sea with his trusty cannon/harpoon and catches all sorts of beasts: sea serpents, whales, enormous sharks,,,,but he has yet to catch the infamous kraken! In his adventures he lost a leg to a fierce shark,,,and a hand to a penguin that makes a carnifex look cute :p
So here is the conversion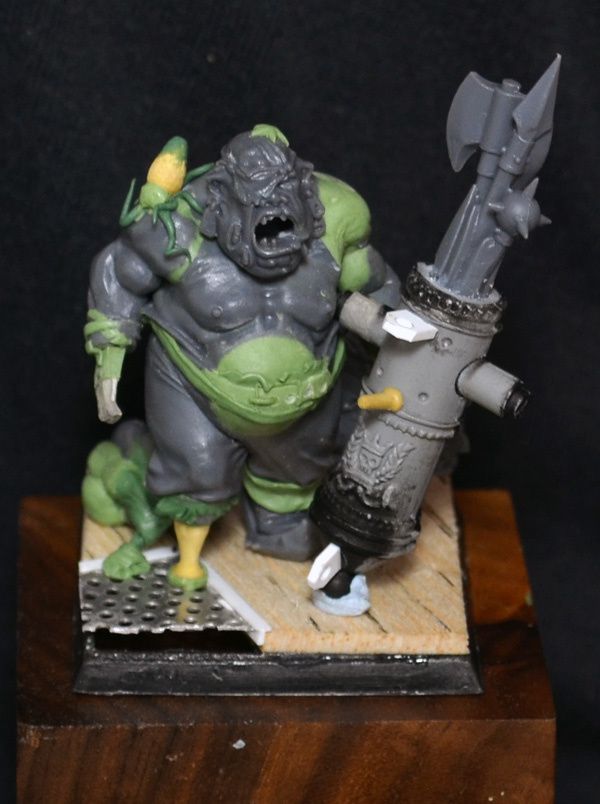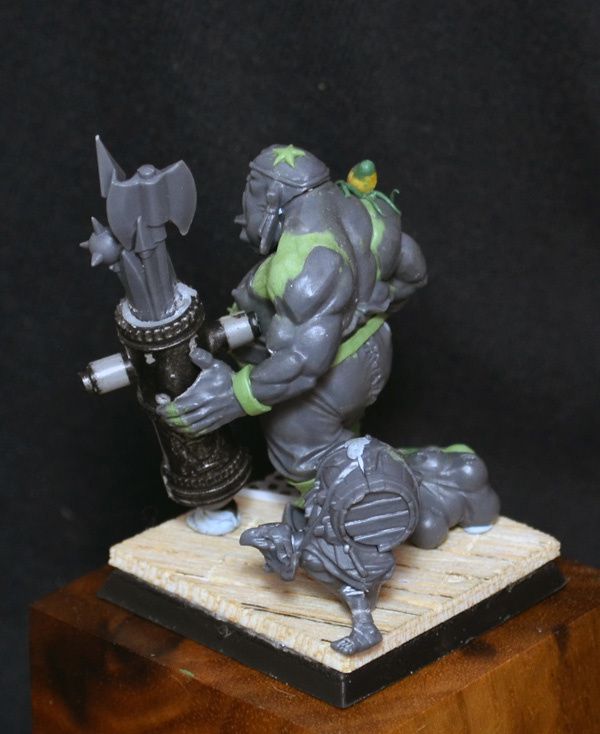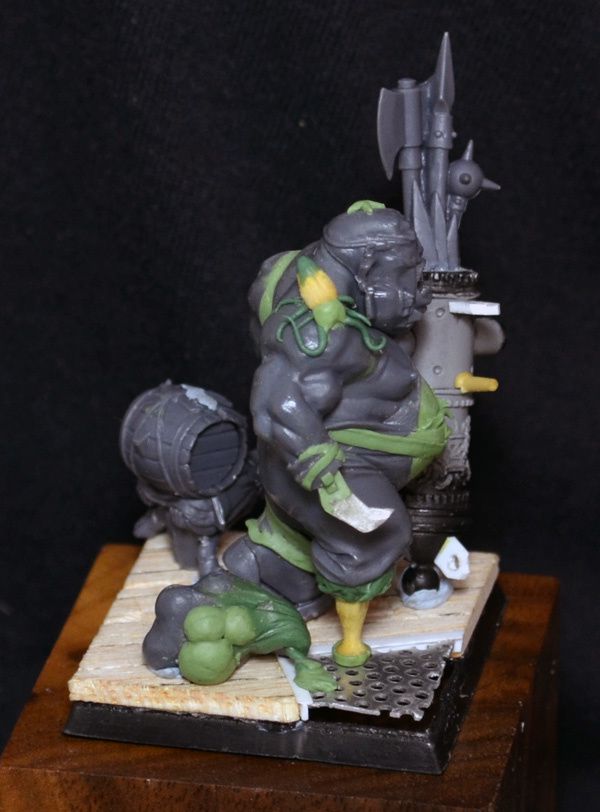 AND,,,not to disappoint you,,,,,,PAINT!!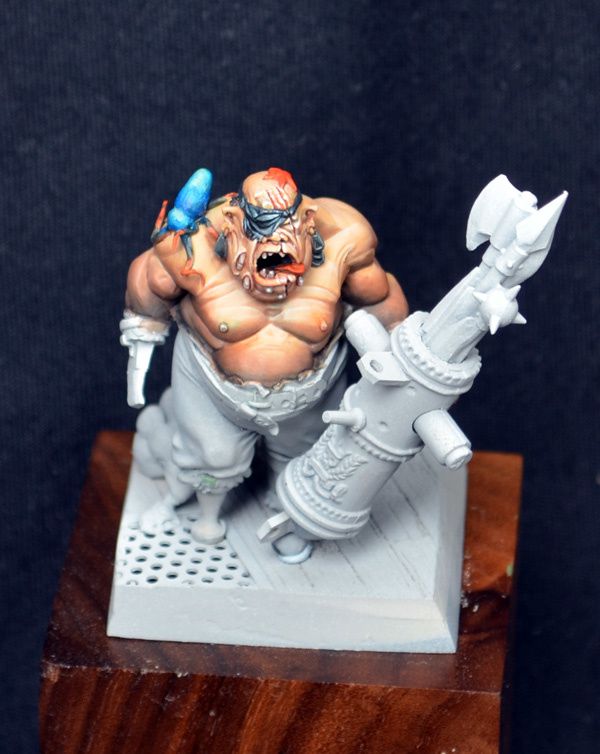 watch this space...spain here i come!!!
happy painting!
C