so, ive finally started highlighting the minotaur and i think its looking much better for it. The yellow areas are receiving highlights using VMC Ivory, the pink/purple areas are recceiving highlights using VMC old rose and the deep purple areas are highlighted with GW spae wolves grey to add a cold element. this isnt a strit proess though and the colours do cross over.
anyway, on to the pictures...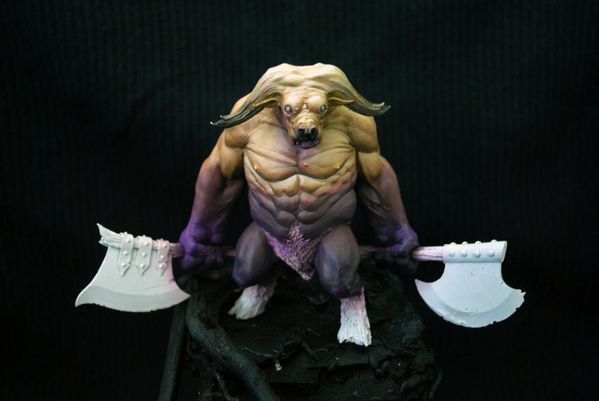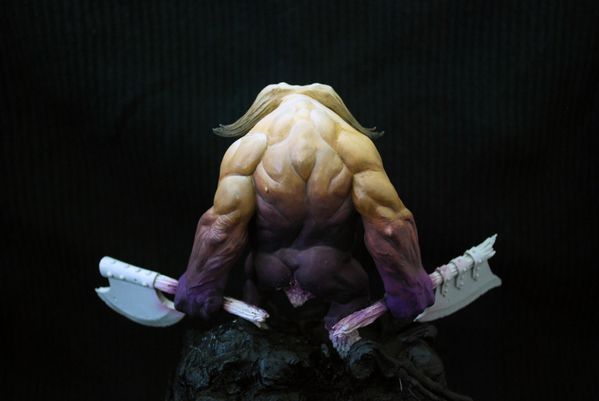 and here is a the beginnings of what will become an "alternate alice in wonderland". she's a fair bit older and has much more life experience and is ready to kick some ass.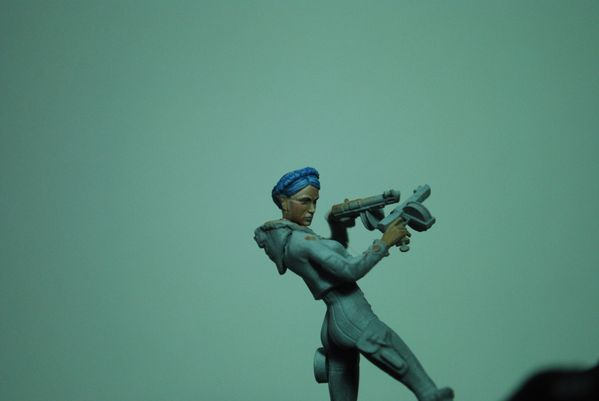 happy painting
chris