Some men just want to watch the world burn...
So ive not had much time to rest since gamesday spain. The commisions have been piling up and i've been quietly working away on my entry for gamesday germany (which is going to be quite special).
For now i'd like to share the progress of...the joker. I used this piece to demo how to wet blend at Figureworld. So for anyone that was there, you'll be able to see the finished thing shortly!
The face:
The face of the model is the scariest thing by far to try and paint but actually not as hard as i initially thought. The key is to be able to paint different shadow colours in different places. When a person has face paint on, the places that wrinkle a lot tend to be places where the face paint starts to come away. If you check out pictures of the joker online, you'll see that the wrinkles in his forehead have a fleshy colour. As with when you paint white normally you can use grey to shade areas such as the cheeks.

colours:
Base - VMC Ivory
Cheeks Forehead
Shadow 1 - foretress grey & VMC sunny skintone
Shadow 2 - codex grey & VMC English Uniform
Shadow 3 - VMC Dark sea blue + VMA Tank brown
Highlight 1 - VMC Ivory
Highlight 2 - GW Skull white
the red was done with GW blood red + VMA tank brown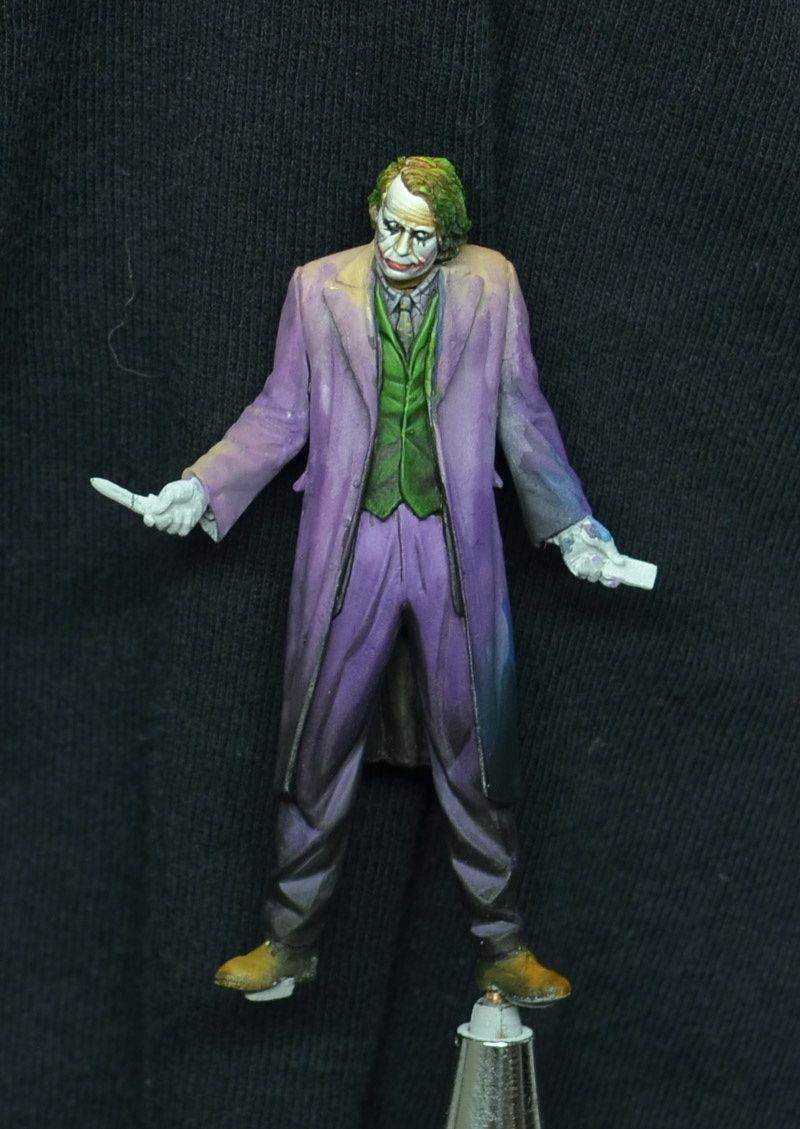 Happy painting guys and gals!

Chris