hehe, so ive been a bit bad with updates lately , sorry all.
ive got a lot on the go at the moment. Im currently working on my GDUK 10 entries which i promise ill post some progress of soon. other then that ive been doing a lot of test models for colourschemes and as im heading to france very soon to paint with the likes of JBT, JAG, JPM and so on, i started this little piece to prove that i can actually paint.
(having sold a lot lately, my collection is very low)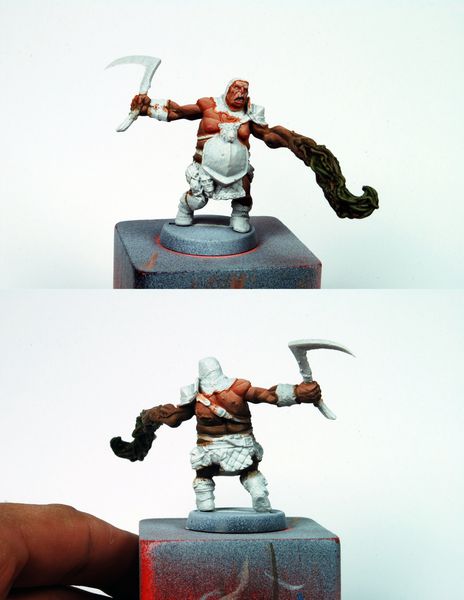 so, i hope you like how this one is coming along, because i am :) i need to push the chest highlights and midtones a bit brighter and add some more colour to the face though.
happy painting all :)
chris