Hey all,
back again with a very quick post to say elektra is complete. I have to say that knight models miniatures are really amazing to paint. Thankfully ive got a wolverine vs. sabertooth duel and yoda coming my way later today so i will have the pleasure of painting more :D

Here is a link to CMON -

http://www.coolminiornot.com/307107
and the finished lady herself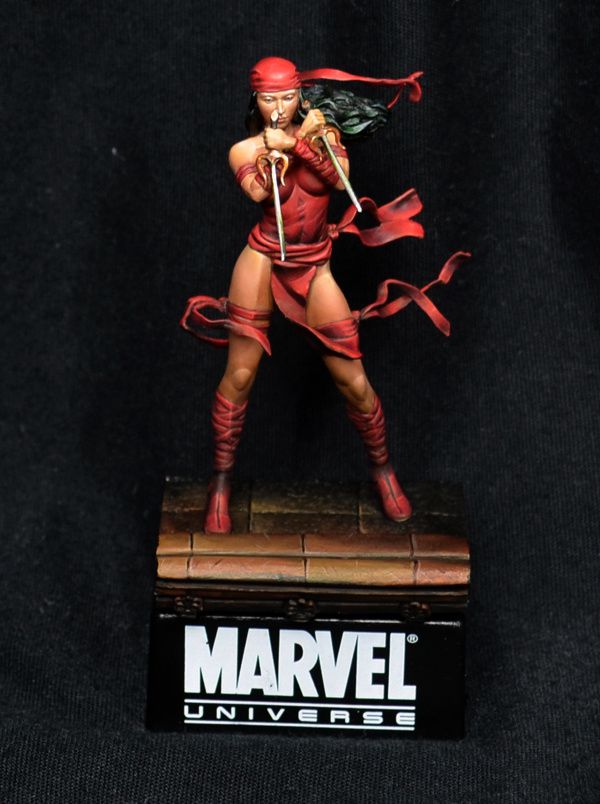 With this being a 4 day weekend in england (thank you queen :) ) I've got plenty of time to get on with my GD spain entry. For now,,,,all i can say is that its called
THE KRAKEN HUNTER...
haha
happy painting
C