Back from the D...issertation!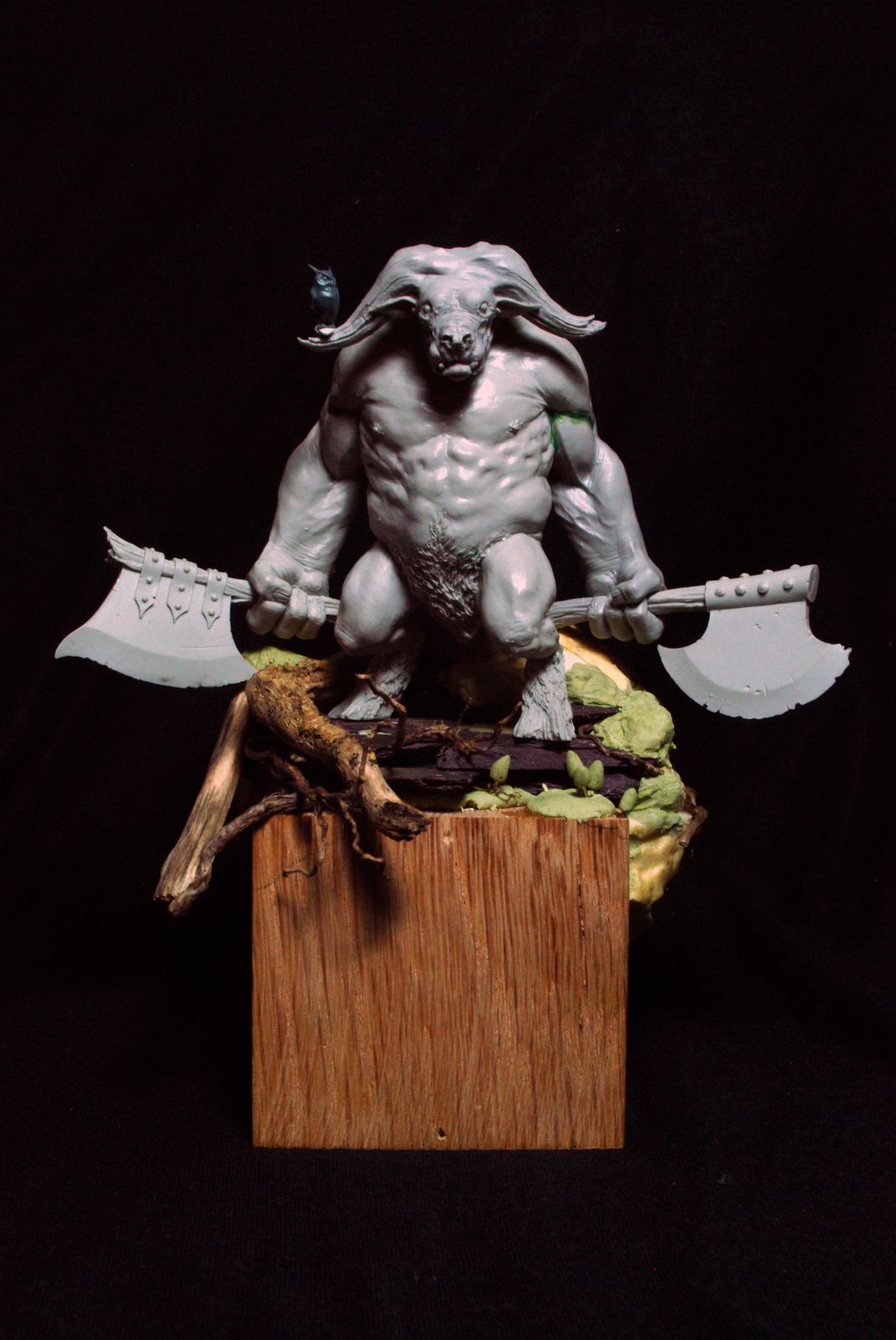 Well im very sorry for my lack of posts over, what has been quite a long time! I've been busy writing a dissertation on "The Villa Savoye as an example of architecture's shift to modernism",,fun stuff i hear you say lol
It's only been for the last few days that i've been able to dive back into my model boxes and wash the dust off of my brushes. So i have a few new things to share:
My shiney new project " Guardian of the Forest" (still very WIP)
Progress is going to be quite slow on this mini as i really want to go to town on it! i really want to find out what i can do and i love the model. It's such a beautiful mini that it deserves only the best you can give it and it's from my favourite sculptor!
There are many other projects that ill share over the next few days, including my first go at a scratch sculpt,,,,,54mm Chaos W,,,,,,,, oops forgot what it was. As well as a ghost of christmas future and a quick rackham piece. Having problems uploading pics sadly.
anyway, i hope you all had a great chirstmas and new years (late i know) and happy painting
:)